Problems in Jewellery Industry
The gloss and shine of a gold chain tend to lose their aesthetic attention after the habitual usage of gold. 'Tumbling", a polishing method, becomes the first choice made by people to restore the gold chain's shine and stunning beauty. As a Jewellery Manufacturer/Retailer, you're at a high risk of making the wrong gold transaction. Yes! And detecting a foreign object in the jewel becomes more tedious.
The presence of tumbling pins of sizes 1 mm to 5 mm can't be detected with the conventional methods. Buying or Selling jewellery with a defect makes you lose your Brand Reputation.
View More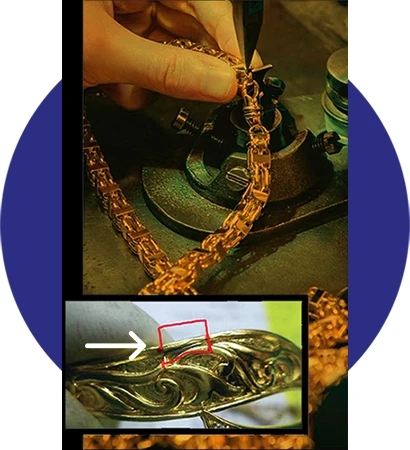 Our Inventions
Ferrous Particle Detector Machine, a Patented Technology, is the best ever solution for you to save up your Brand's Reputation, do Quality Gold transactions, win Customer Trust and Satisfaction, and more importantly, reduce fake gold jewellery from your vendors and manufacturer.
V4.0 Standard - Technical Specification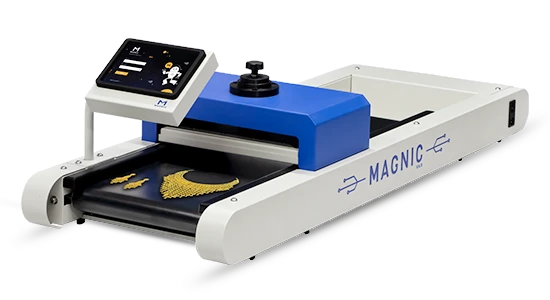 | | |
| --- | --- |
| Dimensions (LXBXH) | 1450mm x 400mm x 200mm |
| Power | 50Hz, 230v, | Phase, 60W |
| Operating | O to 40 degree Celsius |
| Motor Speed | 100 Rpm |
| Component Checking time | 3sec/component (Dual scan) |
V4.0 Compact - Technical Specification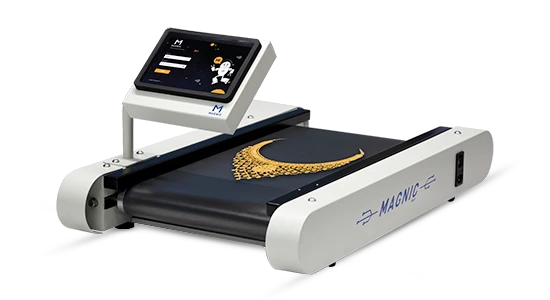 | | |
| --- | --- |
| Dimensions (LXBXH) | 850mm x 450mm x 200mm |
| Power | 50Hz, 230v, | Phase, 60W |
| Operating Temp | O to 40 degree Celsius |
| Motor Speed | 100 Rpm |
| Component Checking time | 6sec / component (Single scan ) |
Competitive Benefits

Ferrous Particle Detector enables you to have control over the reduced False Reduction Rate of Gold Jewels.

Save more money by doing the right gold transaction and by reducing the investment in defective jewels.

The machine runs at high speed with accuracy, which helps you test more ornaments within a short time.

The machine enables you to reduce the manpower by up to 10x times. It can be operated by non-professionals.
The detector is designed to fit in at your workplace, consuming very less space and is aesthetically pleasing.
Features
Designed for Easy and Smart Detection of Ferrous Particles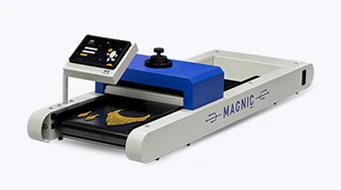 Compact & Light weight
Ergonomic and space saving design with dimensions 1450mm(L) x 400mm(W) x 200mm(H)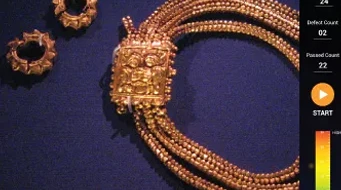 Camera based Detect locating system
This system allows the user to pinpoint the exact location of the ferrous pin in a jewel through a realtime photograph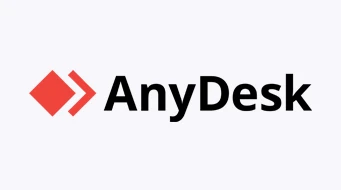 Online Remote Drive
Machine can be serviced or monitored from anywere in the world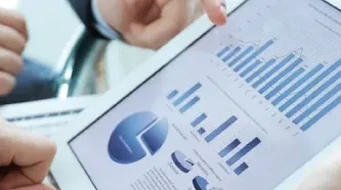 IOT 4.0 Compatable
Machine data's can be monitored, stored on-line and can be viewed in mobile app (or) website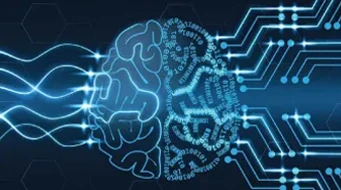 Artificial Intelligence
Failure detection possibility has been reduced to 90% even in the noisy environments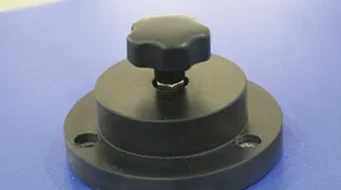 Adjustable height
Adjustable scanning height up to 7cm allows the user to test double sized jewels (only in dual scan model).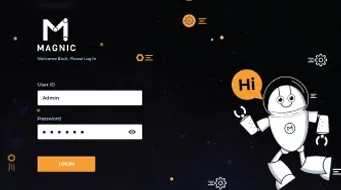 Intuitive android based touch screen
Userfriendly interface that allows any user to use the app without any training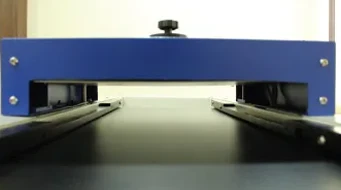 Ultra Sensitive Sensor
Upgraded Sensitivity level of sensing 2.0mmx0.25mm allows the user to detect even the minutest Ferrous Pins.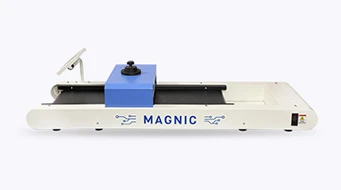 Highspeed Conveyor Design
Allows the user to easily & quickly segregate the defect and non-defect jewels.
Together we grow!
We are here to guide you. our client friendly sales team, helps you in explaining all about the process and your queries
Book a Demo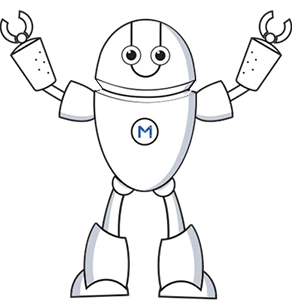 Subscribe to our Newsletter
Subscribe to our monthly newsletters, to know more about Industry related updates, our new product launches and Actionable insights.